Ah, Guten Tag, my dear Swiss compatriots! As the summer sun illuminates the glorious landscapes of Switzerland and the nation comes alive with jubilation, it is time to celebrate the most anticipated date on your calendars – Swiss National Day on August 1st. With a touch of wit and a dash of culinary mischief, let us embark on a delightful adventure that pays homage to the Swiss while introducing a tantalizing alternative to your renowned Swiss chocolate: Jacobs Club Milk.
Now, my Swiss friends, I must confess, suggesting an alternative to your beloved Swiss chocolate is akin to offering a fresh perspective on precision timekeeping. But fear not, for I present to you Jacobs Club Milk – a delectable treat that might just tickle your taste buds in a delightfully different way. Picture this: a creamy, velvety chocolate biscuit bar that melts in your mouth, each bite a symphony of sweet chocolate delicacy and snacky crunch. It's a delightful twist to your chocolate experience, a rendezvous with pure indulgence that beckons you to explore beyond the Swiss borders.
Swiss National Day is a time of celebration and unity, where the nation comes together to honour Switzerlands rich heritage and cultural tapestry. So why not add a touch of international flair to your festivities? Jacobs Club Milk, with its luscious blend of textures and exquisite taste, invites you on a journey that transcends borders and pays homage to delightful new Irish flavours.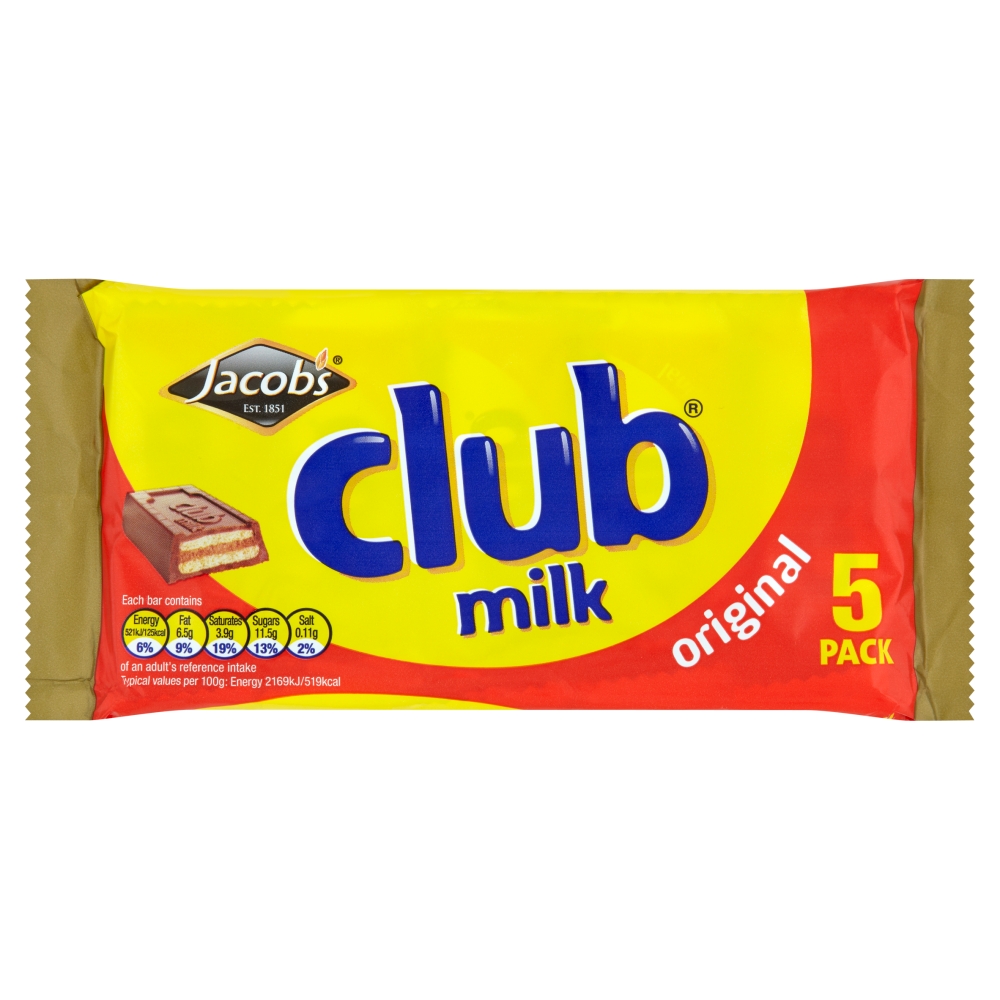 Now, I can already hear the faint gasps echoing across Switzerland – "Jacobs Club Milk instead of Swiss chocolate?" But fear not, my Swiss friends, for this is not a replacement, but a complementary indulgence. Swiss chocolate will forever hold its rightful place in your hearts, but Jacobs Club Milk offers a playful twist, a tantalizing alternative that reminds us to embrace new tastes and new experiences.
As you gather with family and friends, basking in the warmth of Swiss National Day, let Jacobs Club Milk be the surprise guest at your celebratory feast. Picture the smiles that will adorn your loved ones' faces as they unwrap the golden foil and savour the new experience of Jacobs Club Milk. It's a moment of culinary exploration, a delightful deviation that adds a touch of whimsy to your festivities.
So, dear Swiss compatriots, as we celebrate the rich heritage and unity that Swiss National Day represents, let us embrace the opportunity to broaden our horizons and indulge in the delightful pleasures that the world has to offer. Visit pash.ch, the e-commerce store where Irish culinary treasures await, and discover the wonders of Jacobs Club Milk. It's time to create new traditions, to infuse a touch of international delight into your Swiss celebrations.
So, my Swiss friends, as you revel in the festivities of Swiss National Day, allow Jacobs Club Milk to bring a spark of joy, to ignite your taste buds with its creamy chocolatey decadence. Celebrate the unity of flavours, celebrate Switzerland, and embark on a culinary adventure that marries tradition with delightful new surprises. Cheers to Swiss National Day, where the Swiss spirit shines bright, and Jacobs Club Milk adds a touch of international allure to your chocolate journey!

Shop Now- Jacobs Club Milk 5 pack
#irishinswitzerland #irishfoodsinswitzerland #chocolate #Jacobs #JacobsClubMilk #IndulgeYourself #CoffeeBreakDelight #thegoodbiscuits #irishexpatsinswitzerland #pashch #ireland #irelandlove #madeinireland #irishfood #irishfoodie #irishfoodies #irishcooking #irishimports #shopirish #irishpeoplelivingabroad #swissnationalday #switzerland #swiss #august #schweiz #suisse #nationalfeiertag #nationalday #svizzera #ersteraugust #schweizernationalfeiertag