Ladies and gentlemen, it's that time again when the world unites in World Cup football fever! As the FIFA Women's World Cup takes centre stage, our attention turns to the brave Swiss football team, ready to conquer the pitch with their skill, determination, and a suitably efficient Swiss flourish. For our opening game against The Philippines, let us raise our cups to send them our best wishes and suggest a calming post-match ritual—a cup of Barry's Green Tea.
Oh, how the footballing spirit runs deep in the hearts of the Swiss! As the team dons their red jerseys and embarks on this thrilling journey, we can't help but cheer them on with fervour and passion. The anticipation is electric- this is a moment when we all become avid football pundits, analysing every move with enthusiasm.
To the Swiss team, we say: "May your passes be precise, your tackles decisive, and your goals aplenty!" The world is watching, and your prowess on the field, much like Swiss precision timepieces, will leave us all in awe.
As the Swiss team prepares for the exhilarating match against The Philippines, we can't help but think of the calming influence of a cup of Barry's Green Tea. After the final whistle blows, and the cheers of victory or the sighs of a hard-fought battle fill the air, the team can unwind and relish in the soothing notes of this delightful brew.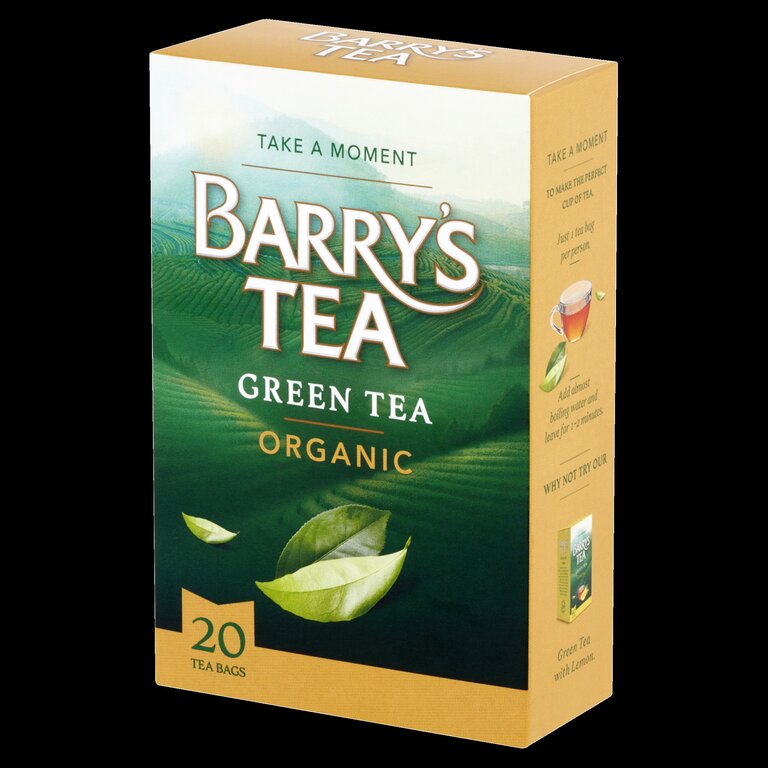 With delicate flavour and refreshing calm, Barry's Green Tea is the perfect companion to wind down after an adrenaline-filled match. Like a cool breeze on a warm Swiss day, the tea gently embraces us, calming nerves and reinvigorating spirits. It's a moment to savour and reflect on the journey ahead, as Switzerland take on the challenges of the tournament with courage and tenacity.
So, here's to the Swiss football team: Onwards to victory, and may your passion for the game shine brighter than the Swiss Alps at sunrise! As you prepare for World Cup battle, remember to take a moment to relax and recharge with a calming cup of Barry's Green Tea. And let the soothing infusion of this brew be a reminder that you have a nation standing by your side, cheering you on every step of the way.
To the team's success and a future filled with memorable moments on the field, we raise our cups in salute! And to all football fans out there, visit pash.ch, the e-commerce store that offers a delightful range of Irish food favourites, and discover the magic of Barry's Green Tea. May it be your calming companion on this exhilarating football journey!
Here's to football, here's to victory, and here's to the Swiss team taking the World Cup by storm! Cheers!
Shop now for Barry's Green Tea
#PashCH #irishinswitzerland #irishfoodsinswitzerland #irishfood #irishfoodie #irishpeoplelivingabroad #FIFAWorldCup, #FIFAWomensWorldCup #FIFAWWC #SUI #Frauen