Welcome, dear readers, to a tempting journey through the refreshing flavours of International Beer Day. On this auspicious occasion, let's raise our glasses and celebrate the fine art of brewing while we embark on our little adventure, clad with Tayto Salt & Vinegar Crisps, taking our taste buds on a whimsical tour of the Emerald Isle.
Ah, beer! The golden nectar that has delighted souls since time immemorial. International Beer Day on August 4 is the perfect occasion to revel in the harmonious symphony of hops and malts, as we salute the craft of brewing around the globe. In Switzerland, where quality and precision are cherished virtues, this day becomes an ode to the alchemy of fermentation.
Now, imagine combining the elixir of life with a delightful companion. Enter Tayto Salt & Vinegar Crisps, those crunchy delights that evoke memories of Ireland and the undeniable charm of its people. As we indulge in the art of beer appreciation, let these zesty crisps be our loyal sidekick on this delicious adventure.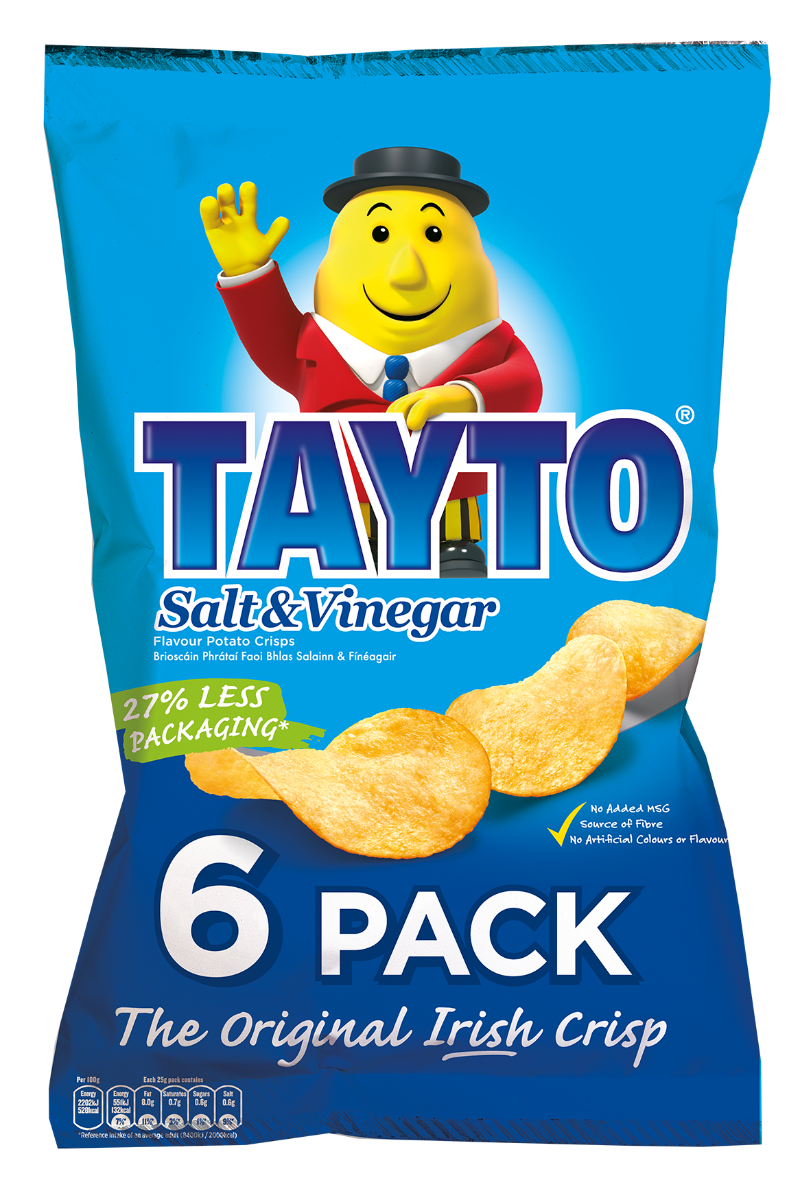 What makes Tayto crisps so special, you ask? Well, besides the irresistibly crispy texture and the tantalizing dance of salt and vinegar, there's an unmistakable Irish magic that envelops every bite. It's like being transported to the lush green fields of Ireland, where leprechauns dance and jovial banter fills the air.
Now, let's talk about the chemistry between a refreshing pint and a bag of Tayto Salt & Vinegar Crisps. The effervescence of the beer complements the zingy tang of the crisps, creating a harmonious balance of flavours. The crisp crunchiness of Tayto crisps provides the perfect counterpoint to the frothy goodness of the beer, each complementing the other to elevate the overall experience to new heights.
With a few clicks at pash.ch you can have your own stash of Tayto Salt & Vinegar Crisps, ready to be paired with your favourite brew on International Beer Day. It's a testament to the global flavours that bring us all closer, sharing a love of food and drink that transcends borders.
So, my dear Swiss friends, as the clock strikes beer o'clock on August 4, let's raise our glasses high and savour every sip of liquid gold. And don't forget to keep a packet of Tayto Salt & Vinegar Crisps within arm's reach—these delectable crisps will be your new confidante, bringing a new taste perspective to the joy of International Beer Day.
International Beer Day in Switzerland is a glorious celebration that brings together beer enthusiasts from all nationalities and from all walks of life. This year, let's add a dash of Irish flair to our festivities by pairing our favourite brews with the delightful crunch of Tayto Salt & Vinegar Crisps. Cheers to the joyous combination of beer and crisps, and here's to International Beer Day, a day that celebrates the essence of conviviality and the universal love of good food and drink. Sláinte!

Shop Now- Tayto Salt & Vinegar 6 pack
#InternationalBeerDay #SwitzerlandBeer #BeerLovers #BeerAppreciation #TaytoCrisps #BeerandCrisps #IrishFlavors #IrishFood #GastronomicDelights #PashCH #EmeraldIsleTreats #OnlineShopping #CheersToBeer #BeerCulture #CraftBeer #BeerPairing #irishinswitzerland #irishfoodsinswitzerland #irishfood #irishfoodie #irishpeoplelivingabroad